Our Capabilities and Services
Capstone Mechanical is a professional engineering, contracting, and service company specializing in the fields of air conditioning, heating, ventilating, refrigeration, plumbing, and process heating and cooling. We strive to deliver legendary excellence with industry leading engineering, project management, trade skills, building information modeling (BIM), LEAN construction, and a safe working environment.
The team of men and women at Capstone Mechanical are dedicated to our Vision, Mission, and company Values. We know that if we want to have a positive impact on those around us, we first have to be excellent at what we do. We work diligently to make Capstone a place where people can engage in a career that makes a difference for themselves, their families, and their community.

Commercial HVAC Service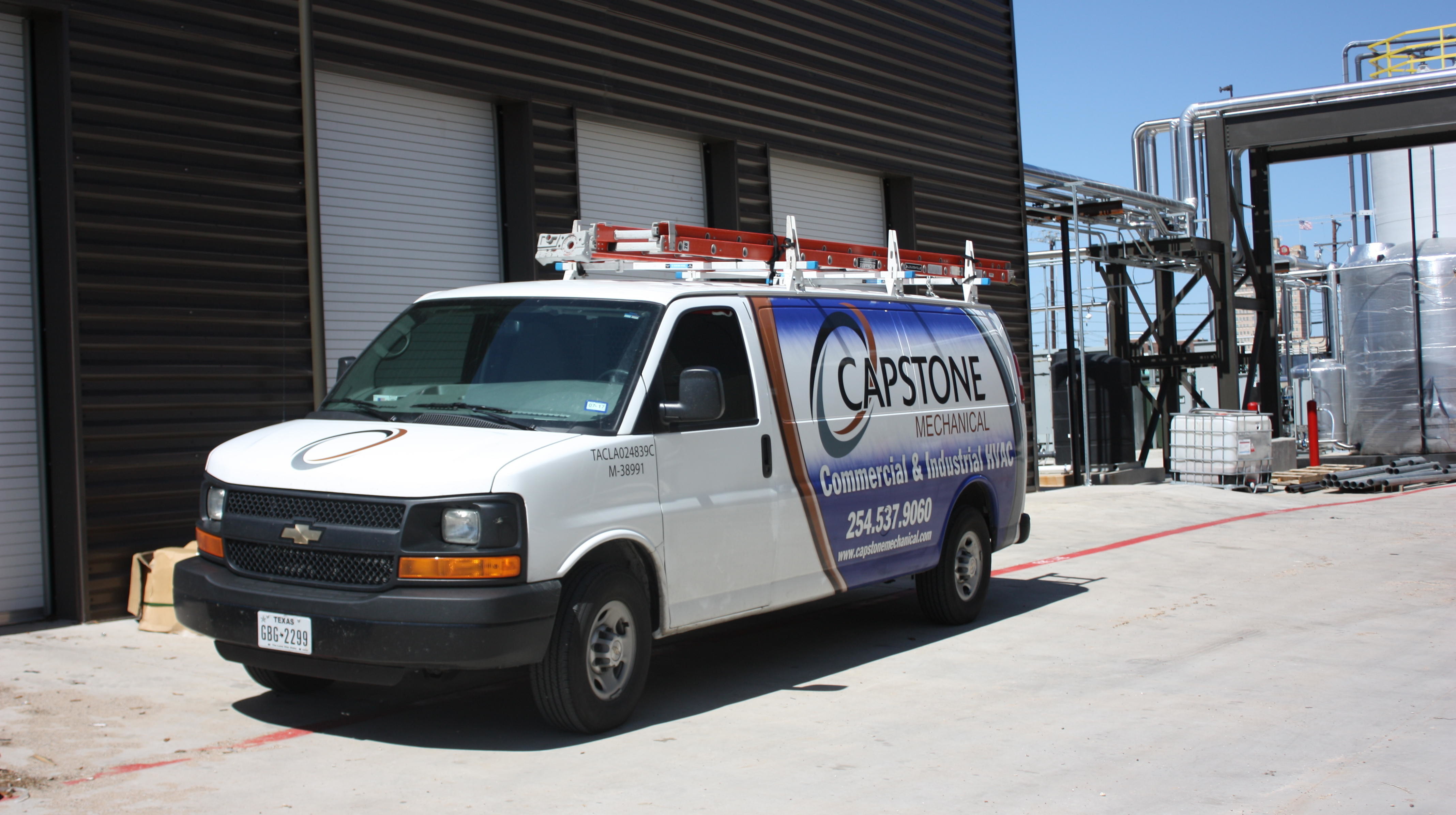 Capstone's team of highly trained professionals have expertise working on all types of HVAC systems. All of our technicians use iPads, an electronic work order system, and the latest diagnostic tools in an effort to serve our customers with legendary excellence. All of our technicians are properly licensed with the State of Texas.
Customer Benefits
Fast and accurate service
Unmatched communication with our customers
Electronic reporting and billing system
Equipment health assessments
Planned Maintenance Agreement / Electronic Tasking
Facility Maintenance Portal
Equipment Specialties
Boilers
Chilled Water Systems
Computer Room A/C
Package Equipment
Refrigeration
VAV Systems
Water Source Heat Pumps
Building Information Modeling
At Capstone, we BIM almost every project whether it is required or not. This allows us great flexibility in pre-planning, pre-fabricating and coordinating before it gets to the field. On jobs where coordination is required, we often take the lead coordination role. Our BIM department can model to LOD 400. 
Engineering
With registered professional engineers on staff and over 40 years of combined experience in the industry, Capstone Engineering is able to provide solutions for any conceivable HVAC or plumbing challenge. Our design/build experience ranges from retail finish-outs to 2,500 seat auditoriums to industrial process heating and cooling systems.
Our Design/Build Experience includes these types of projects
Medical Clinics
Shopping Centers
Office Buildings
Educational Facilities
Industrial Facilities
Manufacturing Facilities
Industrial Processes
Religious Facilities
Technology Facilities
And More…
Automation & Controls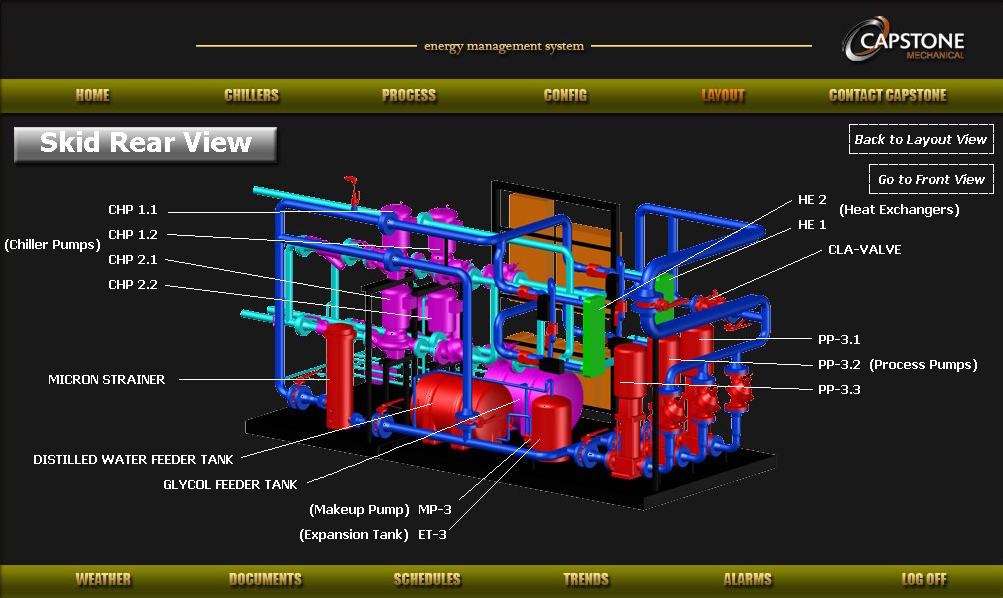 Capstone has a dedicated division that designs, installs, programs, and commissions building automation systems. Our team is focused on delivering the latest state of the art technologies and control strategies that allow our customers to take control of their buildings. The days are gone where you need a separate control system for HVAC, Lighting, Card Access, and Security. These systems can be seamlessly brought together to give you complete control over your facility.